Everyone wants to look their best, especially when wearing short dresses or out on a beach wearing a two piece. However, cellulite can come in the way to make people feel less confident about their bodies. The good news is that there are many safe and effective commercial cellulite treatments available today.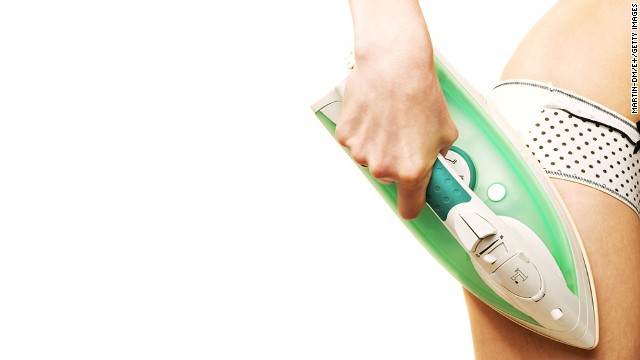 Many websites, books and magazines these days advertise a variety of cellulite treatments. One can browse through these many sources to gather adequate information and find out the right cellulite treatment. One can easily find out information about the different cellulite treatments, the procedure, and the many benefits. In order to be effective, cellulite treatments need to be combined with more than one method like using creams, cardiovascular exercises, liposuction techniques, mesotherapy, diet control and many more.
There are nine basic factors that have to be set, under which different methods can be applied to arrive on to a satisfying outcome-
The nine steps-
1. Increase blood flow or strengthening of blood vessels.
2. Repair cell membranes.
3. Absorb water to cells.
4. Promote exfoliation.
5. Reduce waste water.
6. Promote the production of collagen and elastin.
7. Stimulating formation of connective tissue.
8. Reduce inflammation.
9. Avoid free radical damage
Any product or method that you use should employ at least one of the above mentioned methods to cure cellulite properly.
Endermology – no pain, only gain
One factor that makes people hesitant about getting a cellulite treatment is pain, surgical trauma and other risks. Endermology is a type of artificial cellulite treatment which will provide you with desirable results without any pain or risk. Cellulite is treated by reshaping and balancing the body by using an LPG device. A pair of special tights is worn during the treatment which is done by skilled and licensed technicians. The LPG system grasps the folded skin with its high-tech suction massager. The blocked fat is broken by two rollers identical to the roller massage which promotes the fat's elimination.
Infratherapy – exploit heat for cellulite treatment
This kind of therapy is conducted by diffusing dry heat within a controlled temperature range from an infrared sauna according to the patient's convenience.
This kind of therapy relieves muscular tension and pain which leads to weight loss due to burning of calories in the form of dry sweat. It also has a tranquilizing and therapy-like effect on patient's body as it relaxes them and gives positive results.
Rejuvalight – Anti-aging wrinkle free therapy
The photoreceptive nature of human skin cells as revealed by a scientific research in the area lead to the breakthrough in technology with the method of Rejuvalight. It is a light energy method which restores normal activity of the sin, softens the lines, tones surfaces, increases firmness if the inner skin and youthfulness by using specific wavelength and light energy.
Colour Blind Hair Removal
Almost every hair removal system today, especially that of Syneron, use the RF and Light technology. All kinds of hair be it white, grey, blonde, black or red and skin types, even tanned, can be safely exposed to this hair removal technique. The treatment might need to be taken in a number of seatings depending on the type of hair and skin and the area that needs to be covered. Most treatments require four to six sessions for a considerable hair reduction. Lighter hair require more sessions. Apart from these treatments there are also others like mesotherapy and a host of natural products that can be used to treat cellulite.
HYPOXI is the FIRST and ONLY patented device to incorporate vacuum technology with exercise to achieve real targeted fat burning – making it a clear industry leader and providing the same results that regular gym exercises would provide in a much shorter time.  Hailed as the "lunch time body shrinker" by Cosmopolitan magazine, the easy 30-minute sessions will leave you feeling energized instead of exhausted! It is perfect for those people needing to kick start their weight loss journey or for those who exercise regularly but just cannot seem to shift the weight from their problem areas.