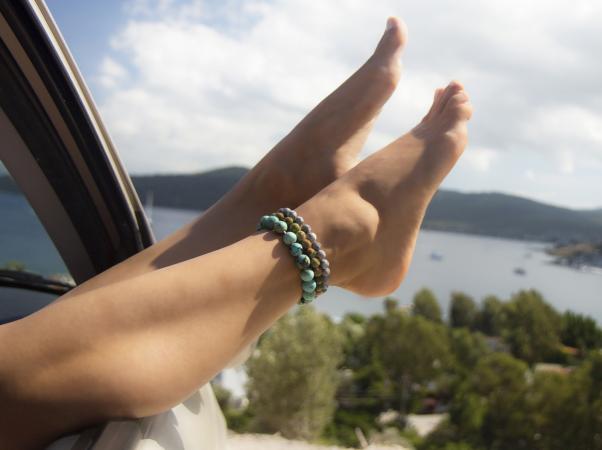 When it comes to slips and falls, most people logically think the risks are highest in the winter. After all, ice, slush, and wet walking surfaces are the combined causes of countless bruised backsides. But the truth is slip and fall accidents occur in summer too. While some falls lead to comical conclusions and more of a bruised ego than anything else, many falls result in serious injuries or even fatalities. Over 800,000 people annually wind up in the hospital due to the consequences of an unintentional fall. And according to the National Center for Injury Prevention and Control, slips and falls are the leading cause of nonfatal injuries for Americans over the age of 25 and the second leading cause of nonfatal injuries for those between the ages of 10 and 24. Fortunately, there are some simple tips to help prevent a personal injury from a slip and fall this summer.
Pay Attention to the Terrain Outdoors
Warm weather acts as a siren song to outdoor enthusiasts. And it's not just the younger crowd. Over 300,000 senior citizens are hospitalized annually for hip fractures, and 95% of those are due to falling sideways. Weather and terrain change with the seasons and summer isn't all sunshine and stable surfaces. Incline changes, exposed root systems, vines, rocks, and mud from sudden showers can become tripping hazards. Keep your eyes open, pay attention, and stay inside during inclement weather.
Watch Your Step Around Water
Swimming pools, sprinklers, and water parks are huge summer attractions. But any amount of water poses a risk for potential personal injury from a slip and fall. This is especially the case when the water is tracked inside on smooth surfaces like marble, wood, or tile flooring. Rain showers can also lead to serious injuries at the grocery store, a favorite restaurant, or even simply heading out to your car. But the increased risks certainly don't need to damper the fun as long as you pay attention and watch your step.
Avoid Getting Overheated
As the human body loses water naturally through sweating and daily activity, the simple adjustments can usually counteract the process. But as temperatures rise in the summer, dehydration and heat-related illnesses or injuries can occur. Heat stroke is a major concern that especially affects children and adults over the age of 60. High body temperature, dizziness, headache, disorientation or confusion, hallucinations, and even loss of consciousness are among the most common signs or symptoms of this serious condition. Moreover, dehydration or simply getting overheated can cause a slip or fall that could potentially lead to hospitalization or worse. Enjoy the summer, but stay hydrated and get to the shade or shelter when the heat becomes too much.
Wear the Right Shoes
Summer is a great time to display those perfect pedicures and shoe off the cute strappy sandals. But flip-flops and backless shoes provide extra health and dangerous risks when worn for outdoor activities. Many popular styles have flat soles or minimum traction that can lead to personal injury from a slip and fall. Lower your risks and stay in control by wearing thick-soled rubber shoes with plenty of traction. Beauty may be pain, but it's not worth a broken neck.